Each flight only allows for a limited number of animals. We therefore recommend that you add your pet to your reservation while purchasing your tickets.
You'll add your pet during the "Services" step (after "Flights," "Passengers," and "Seats")
Click on "Add" in the "Animals" section.
Select "Cat" or "Dog" from the "Animals in the Cabin" list, then click "Confirm."
Proceed to the online payment.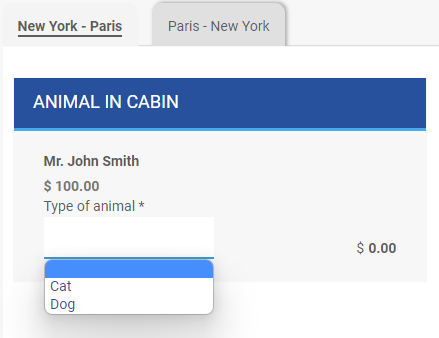 If you've already booked your tickets, you can add your pet via the "Manage My Booking" section.